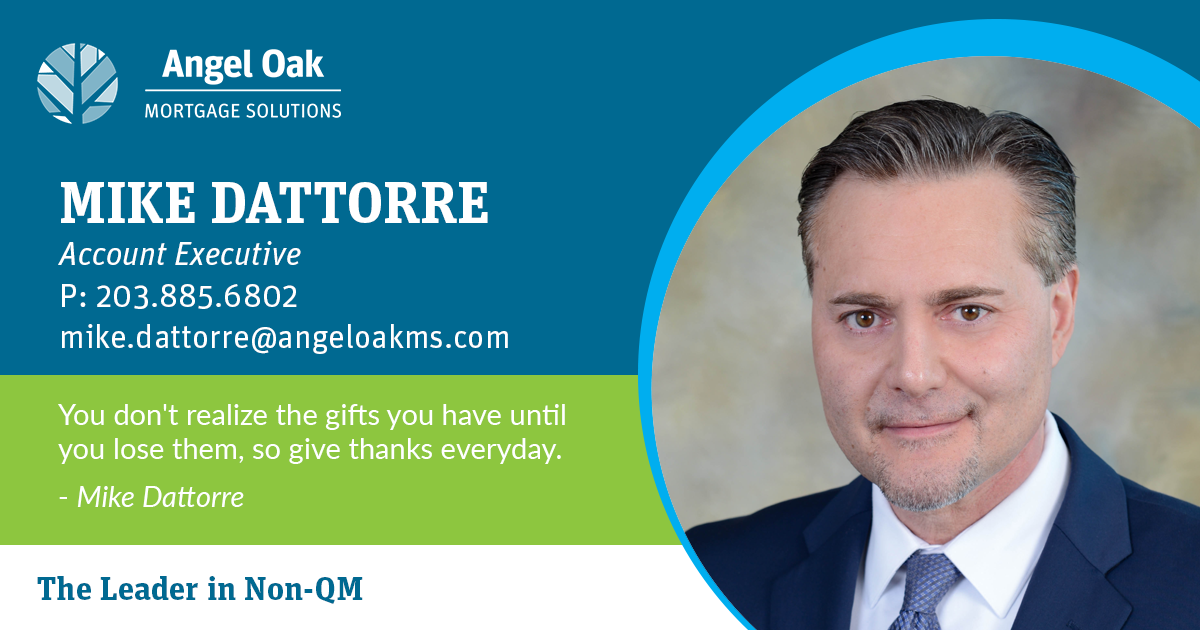 Get To Know Your Account Executive – Mike Dattorre
Mike Dattorre is your account executive you have come to trust as an expert and reliable consultant supporting brokers and correspondents. We would like you to get to know him even better!
Mike has been in the mortgage industry for 27 years making him a go-to resource for all of his clients. When asked what he loves most about Angel Oak he said, "I love the culture and enthusiasm of the sales force!"
He has an interesting and diverse background that includes electrical, telecommunications, law enforcement and finance. He enjoys working on motorcycles and old BMWs. Mike says he loves to get his hands dirty and would rather tear down and rebuild a motor than relax and watch TV. He is a dog enthusiast and loves anything to do with dogs. His favorite band is Black Sabbath and favorite movie is Godfather 2. 
 
Mike knows first-hand that utilizing non-QM can grow your business and keep your pipelines full. For more information about our services visit https://angeloakms.com/program-overview/.