Diversify Your Product Line With Non-Agency Mortgages
The Federal Reserve announced last month that it won't be increasing the funds rate. Still, we are likely to see rate liftoff from the Fed in the near future. It's not a matter of "if," but rather "when" they'll raise rates. Many analysts predict that when this happens, it will signal the beginning of the end of a decades-long secular bond market run; but the move is sure to have a profound effect in mortgage markets, as well.
Most notably, the mortgage refinance market stands to take a hit from rising rates. Volume will start to dry up as mortgage rates reverse their 34-year downtrend from the high teens of the early 1980s.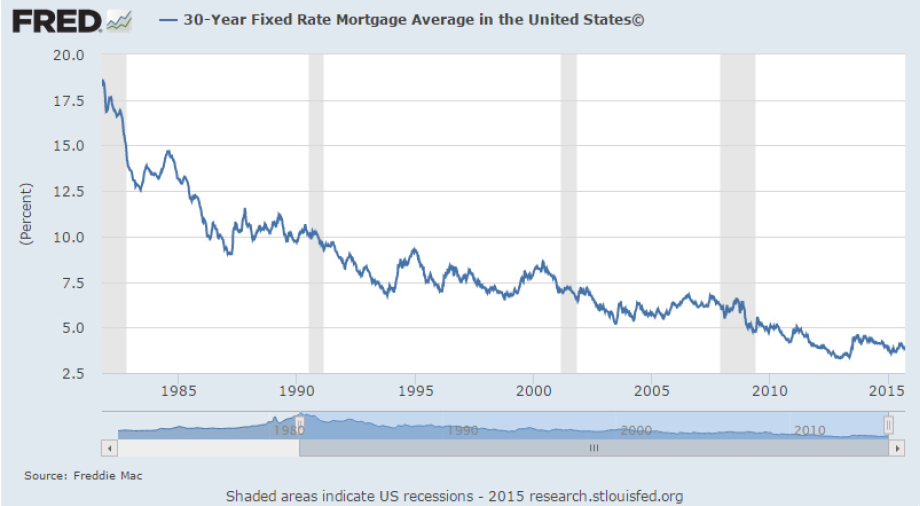 Lenders that rely heavily on refinancing need to come up with a way to bolster their new mortgage pipeline in order to replace lost volume. The best way to do this is by diversifying into non-agency mortgage products.
Since the housing crisis, the hands of lenders have been tied as they've had limited options to issue loans not eligible for sale to government-sponsored enterprises (GSEs). Within the last two years, however, there has been a reemergence in the non-agency market, as lenders are once again offering these products to their networks. Now, there exists a diverse mortgage product mix on the market that can meet the needs of almost any borrower.